TRAVEL SIZE COFFEE SCRUB GINGER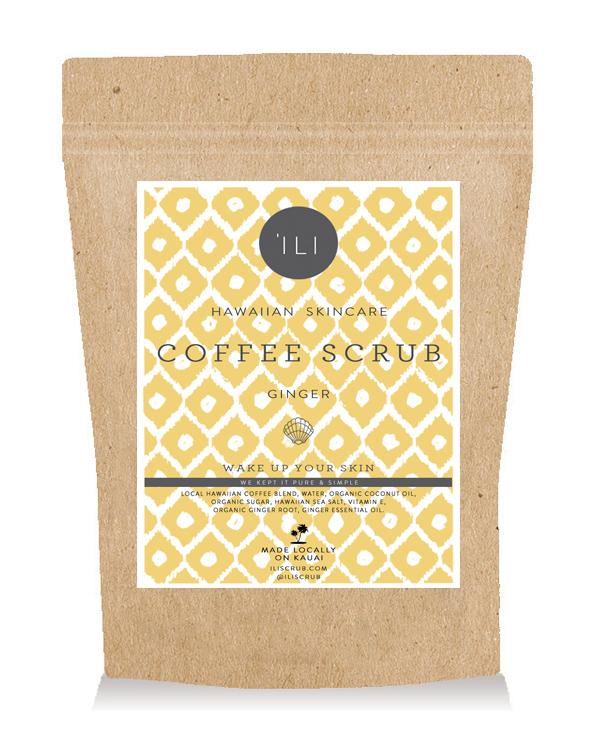 'Ili Ginger Coffee Scrub is a treasure chest of skin-loving goodness. Our Hawaiian ginger coffee scrub has over 40 antioxidant compounds which not only tones and brightens your skin, it also removes toxins and stimulates circulation throughout your body.
WHY GINGER COFFEE SCRUB?
Our ginger coffee scrub is a powerful antiseptic. Ginger helps to clean and rid skin of blemishes by clearing acne-causing bacteria.
Ginger is known to also reduce hypo-pigmented skin from scars and stretch marks and helps prevent damage from free radicals while improving beautiful skin elasticity.
GINGER COFFEE SCRUB INGREDIENTS:
Our handcrafted ginger coffee scrub is made with organic local Hawaiian coffee blends, water, organic coconut oil, organic sugar, Hawaiian sea salt, vitamin E, and essential oils.